Sept 24th at noon – Oct. 6th, 11:00 am 2017 
Location:  Sorrento Centre, Sorrento, BC 
(Registration recommended by July 24th) Both modules are required for 500 hour certification.
Lead Trainers: Marion (Mugs) McConnell and Carla Wainwright  
Program Fees:  $1750 plus gst per module. (Total program $3500 plus gst) . Payment plans are available.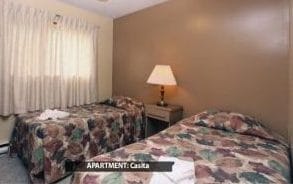 Accommodation and Meals: Accommodations are very simple at Sorrento Centre, in keeping with the spirit of ashram life. Choose between a private room or shared room with 2 beds. All rooms have a bathroom. Meals (breakfast, lunch and dinner) are made with locally grown organic food as much as possible. All meals are vegetarian with special dietary needs attended to.  Private room with meals for 12 nights are $1360 plus gst. Shared rooms with meals and 12 nights are $1109 plus gst.
The next SOYA 300 hour training module dates are to be announced in 2018. Teachers Carla Wainwright and Kamala Wilkie will be leading the training, and are in transition mode. We will keep you posted!
Contact Us
South Okanagan Yoga Academy:
Marion (Mugs) and Bob McConnell
PO Box 296
Cardston, Alberta T0K 0K0
P 250.492.2587
E info@soyayoga.com