Refresh and Reboot your Yoga Training! Get Re-Inspired with what you Teach!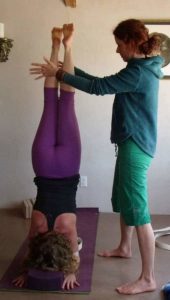 Are you a 200 Hour Yoga Teacher feeling called to revitalize and deepen your yoga practice and teaching repertoire?
Do you feel your 200 hour training was missing something?  Did you receive thorough study in the Yoga Sutras, Chakras, or The Bhagavad Gita? Did you learn leadership skills in Meditation, Mantra, or Pranayama?
Are you confident teaching the benefits, precautions and modifications of numerous asanas?
Expand your skills and knowledge in the SOYA Refresh and Reboot! It is open for any 200 Hour RYT!
Yoga teacher training can create profound shifts within, and there are numerous layers to understanding the incredible depths of vast teachings of yoga. Learning the yogic terminology, philosophical truths, the numerous ways to teach asanas can be overwhelming at the start. And what about sequencing poses for a classes? Over time it starts to make more sense with many "ah ha" moments, and then you wish you could do it all over to get the most out of it!
We want to support you in your unfolding and flourishing!
The unfolding layers of your yoga practice can create an enriched learning experience for the evolving yogi! Come back to the 200 hour learning space and take in the daily practices of mantra, meditation, pranayama, chanting, philosophical discussion and regular asana practice can reinvigorate your teaching journey!