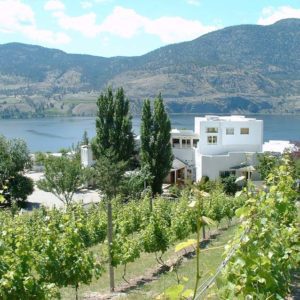 Come and enjoy SOYA's 200hr yoga teacher training immersion at God's Mountain Estate near Penticton, BC. This remote, exquisite hidden gem sits high on the hillside overlooking Okanagan Lake, and is perfect for retreating into yoga studies. The SOYA curriculum is designed to help you excel at your yoga teacher career and your yoga lifestyle.
Need more information on SOYA's curriculum? Click on the button below for an overview and what the average day looks like!
 April 13 – 29, 2020 starting at 2pm April 13th. 
Lead Trainer: Natasha Scott  starlityoga@gmail.com  Additional SOYA grads will be guest teachers to lead the group in various asana styles.
Location:  God's Mountain Estate, Penticton BC.  Enjoy the small group experience where all your questions can be answered in a safe environment. This is a very special location for the training where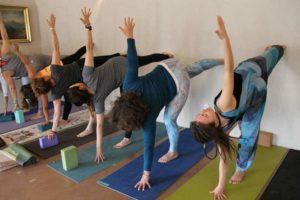 students have the opportunity to live and eat together in a uniquely lovely location in the Okanagan. Enjoy cozy spaces, stunning views and solitude.
Program Fees:  Save $300 and register by February 1st and pay $3060 including GST! After Feb 1st pay $3360 including GST.
A non-refundable deposit of $650.00 + $32.50 GST = $682.50 is required upon registration. Payment plans are available on request.
Fees include your manual, books, supplies, gst and the Martin Kirk Anatomy online training ($300US value).
Accommodation Fees 16 nights: Shared room  = $1500 including taxes. Single room = $1800 including taxes. Offsite facility fee = $375 including taxes.
Meals: Bring your own food to be prepared in a large country style kitchen. In service to each other, students will prepare dinners together.
Learn more about the curriculum and the program. To register, please click the link below.