Pura Vida Yoga Retreat – 7 Days of Yoga in Costa Rica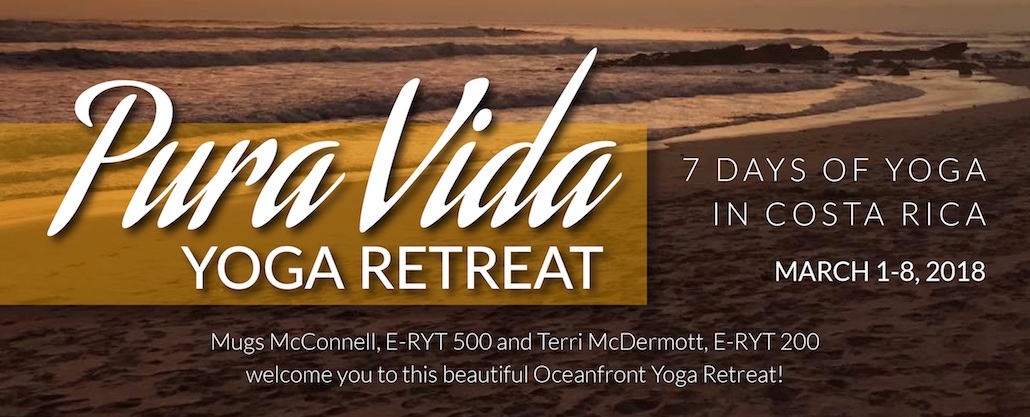 March 1 – 8, 2018 – Mugs McConnell, E-RYT 500 and Terri McDermott, E-RYT 200 welcome you to this beautiful Oceanfront Yoga Retreat!!!!
¡Pura Vida!
AWAKEN to the world around you and within you as you switch from the auto-pilot mode of constant doing to pure and simple BEING. Show up to your life as you dive into the depths of Mindfulness. Through daily Asana, Meditation, Mindful discussion, and plenty of time to relax and just be, this magical retreat along the sea and white sand beaches will blissfully refresh and renew your mind, body, and spirit.
Take in optional afternoon siestas, waterfalls, zip lines, surfing, long walks on the beach, massages, and other local surprises. Retreat includes 7 night's accommodation, daily sunrise coffee/tea and fruit, brunch after morning yoga, 2 dinners (first & last evening).
Spend 7 amazing days at La Casona on the beautiful beaches of Santa Teresa, Costa Rica. Morning and afternoon asana classes with Terri will also include yin & restorative. Mugs will share guided meditations, breathing techniques & philosophy discussions drawn from her book Letters from the Yoga Masters.

Retreat Includes
7 nights' accommodation in a luxurious villa on the ocean in Santa Teresa, Costa Rica
Asana, 2 classes/day early morning and late afternoon
Meditations & Pranayama, morning and evening
Healthy, Organic Meals including early morning fruit and coffee, daily brunch, and dinner on first and last days
Mindfulness and philosophy discussions
Access to optional Waterfall tours, Surf lessons, Horseback Riding, Zip lining excursions
Individualized Sessions (optional): an opportunity to book a one-on-one session with Mugs or Terri to work on advancing or modifying your personal practice
Plenty of FREE TIME to relax by the villa pool, lounge on the beach, and see the most amazing sunsets!
Closing ceremony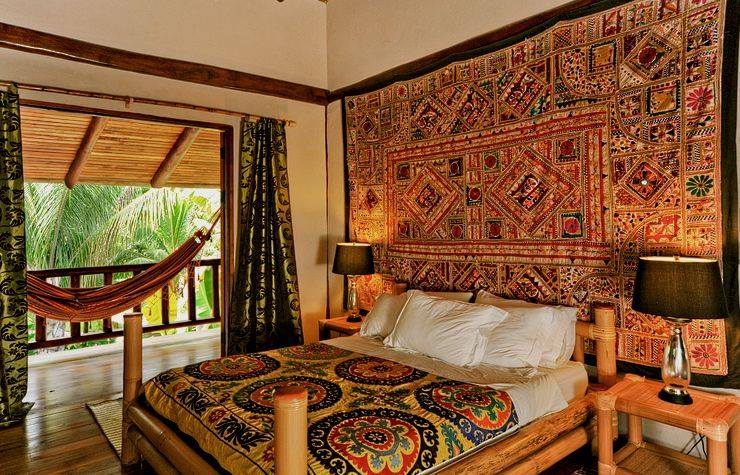 Travel Details to and from the Villa by land or air:
Here is what we suggest for travel to La Casona in Santa Teresa: Fly into San Jose February 28. Group reservations can be made at a special group rate at the Adventure Inn (approximately $90.00 USD each night). Terri can arrange a private shuttle from the Adventure Inn for travel March 1 to La Casona in Santa Teresa, which includes the ferry (approximately $55 USD each way – exact rates will be determined by the # of travelers), with a return shuttle to the Adventure Inn in San Jose on March 8. Plan to fly out of San Jose March 9.
If you wish to make your own arrangements for travel to the retreat centre, details are below.
By Air: Once you arrive at the San Jose International Airport (SJO), locally known as Juan Santamaría International Airport, there are two airlines that fly from San José, the capitol of Costa Rica, to Tambor Airport (TMU) near Santa Teresa & Mal Pais on the Nicoya Peninsula of Costa Rica. Check airline restrictions on baggage. Travel from Tambor, depending on your decision will be by taxi (approx 40 mins).
Sansa Airlines is the most convenient option if you are connecting directly from the San Jose Airport. If you decide to go this route, fill in the form below and select your departure city as 'San José' and your destination city as 'Tambor.' flysansa.com/m/en Approximately 100.00 for 20 minute flight if you arrive prior to 3:30 PM. Last flight is at 5:00 PM in March.
Nature Air departs from an airport that is a 20 minute taxi ride away from San Jose airport, where you can easily walk to the terminal. If you decide to go this route, click on link below and select your departure city as 'San Jose, Juan Santamaria' and your destination city as 'Tambor.' www.natureair.com
By Land and Ferry: Public shuttle from the San Jose Airport via Puntarenas ($45.00 per person one way) Public shuttle service from San Jose Airport to Santa Terersa/Mal Pais provided by: Montezuma Expeditions. Please note the shuttle is to Puntarenas where you transfer to a ferry to Tambor and then on to Santa Teresa.
Private shuttle from San Jose to Airport via Puntarenas is also available and are approximately $250.00 to $300.00 for up to a 10 passenger van. A shuttle will pick you up at the SJO airport with a name plaque and take you door to door via ferry to your lodging at Santa Teresa.
*Please note that ferry schedules are limited and you should arrive at least 30 minutes before ferry departs. See schedules below.
**PLEASE NOTE: Your international flight should arrive in SJO at least 3 hours before ferry schedule if you plan to travel by land.
The ferry will cost you approximately $2.00 per person if you are traveling by shuttle.  soyayoga.com/ferry-schedules
Check Your Passport and Make Sure That It Is Valid to Travel!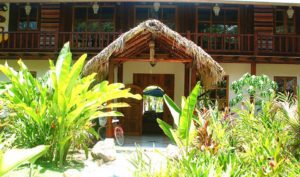 Retreat Rates
$1400 USD – triple occupancy
$1600 USD- double occupancy
$2000 USD- single occupancy
$100 USD discount if paid in full by September 1st. 
Taxes included. Prices do not include airfare, transportation to or from the Villa (which we will help arrange), private excursions or 5 evening meals. We've chosen to do this so you can enjoy the local fare in Santa Teresa!