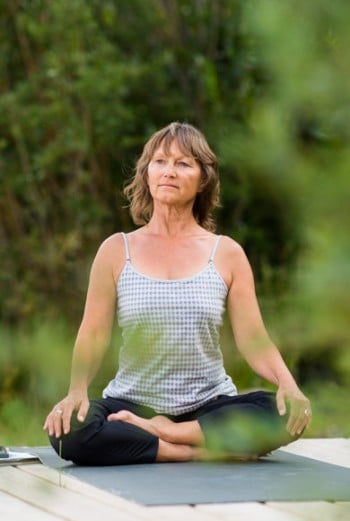 2015 Workshops with Mugs McConnell, E-RYT500. All workshops are eligible for Continuing Education Units for Yoga Alliance and the International Yoga Teachers Association.
April 10-11, Pranava Yoga Studio, Strathmore, AB.    Vinyasa, Mudra and Mantra and the Chakra System in the Five Tibetan Rites.
________________________
May 9th at Okanagan Centre, 11099 Maddock Ave, Lake Country, BC.  Vinyasa, Mudra and Explorations of the Gayatri Mantra.
_____________________________
May 23rd, Spirit Yoga, Calgary, AB at Hillhurst United Church.  
The Yoga of Forgiveness.
Letting go and exploring asana, mudra, mantra and meditation in sacred space for the art of forgiveness. Asana practice will include the Mandala Salutation with mudras and affirmations as we offer ourselves to the mat, just as we are. The Forgiveness Salutation is a way to release and let go of seeds of attachments we have been holding onto. The day will be fun and full of personal expression through our yoga.
Cost $110 including gst. To register contact Beth at studioajna@me.com or 403-202-0106
_____________________________
June 19-20, Universoul Yoga Studio, Red Deer, AB  Chakras, Mandala Salutation and Expressions of the Gayatri Mantra
Friday night we will explore the Chakras through asana, mudra and meditation. Saturday will include the extensive and lovely Mandala Salutation including hand mudras while our body moves and takes us closer to our center, creating sacred space on our yoga mats.
After lunch we will explore one of the most sacred mantras, the Gayatri, which comes from the Vedas –  the oldest known yoga scriptures. The Gayatri mantra is renowned for the power within its 24 syllables has been combined with hand mudras, pranayama, meditation and movement with the Gayatri Salutation.  We will learn both the long and short forms of this mantra, awakening the world of each chakra.
Cost: $125 + gst. To register contact Nicole at nicole_schulz@shaw.ca  Visit www.universoul.net 403-986-3399
_____________________________
Coming to Lacombe Yoga Studio, Lacombe, AB September 2015. (TBA)
_____________________________
Oct 2-4, Master Class Retreat with Mugs, Sorrento Centre, Sorrento, BC.
Going Deeper: A Sadhana Yoga Retreat. Join Mugs for a weekend workshop of yoga based on the content of her forthcoming book, "Letters from the Masters: The Life of a Forgotten Yogi".  For all the delicious details click here to go to the Retreats page.
___________________