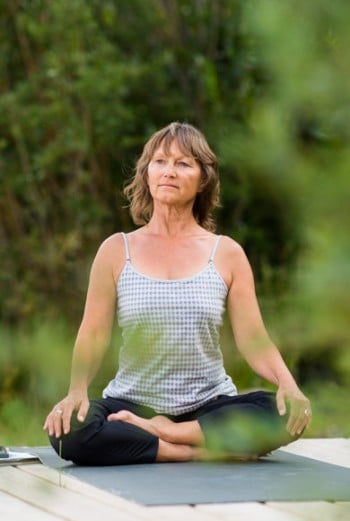 2015 Workshops with Mugs McConnell, E-RYT500. All workshops are eligible for Continuing Education Units for Yoga Alliance and the International Yoga Teachers Association.
April 10-12, Pranava Yoga Studio, Strathmore, AB Vinyasa, Mudra and Mantra and the Chakra System in the Five Tibetan Rites.
Creatively flowing asanas together in a Vinyasais fun and challenging. Combining Hand Mudras directs the energy or flow of prana. Add Mantra or affirmations with the Vinyasas results in a very powerful effect on the body and the mind – keeping the body limber and comfortable while raising the vibration of our thoughts.
Developed thousands of years ago by Tibetan Monks, the Five Tibetan Rites stimulate the circulation of the "prana" (the life force) throughout the chakras in the subtle body as well as the physical body, encouraging health in every facet of life including thoughts, feelings and physical well-being. We will close the class with a chakra meditation.
To register contact info@pranavayoga.ca
_____________________________
May 23-24, Spirit Yoga, Calgary, AB  
Details coming soon!
_____________________________
June 19-21, Red Deer, AB with YARD
Details coming soon!
_____________________________
Oct 2-4, Master Class Retreat with Mugs, Sorrento Centre, Sorrento, BC.
Going Deeper: A Sadhana Retreat. Join Mugs for a weekend workshop of yoga based on the content of her forthcoming book, "Letters from the Masters: The Life of a Forgotten Yogi".  For details click here to go to the Retreats page.
___________________